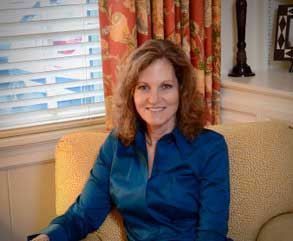 Liz Hart began her full service consultation business, Liz Hart Designs, LLC, in 2004 with the intent on improving home environments of her clients with an emphasis on repurposing and personalization. Having experienced moving 19 times, living in three different countries and extensive travel, Liz has particular insight across many different design perspectives.
Liz graduated from Syracuse University and started her design career by owning and operating an interior design workroom and later working at Williams and Sherrill Interiors. Today, with over 20 years of fabrication and design experience, Liz has perfected the art of balancing design with her clients' personal desires and lifestyles.
Liz is a Certified Interior Decorator and Certified Home Stager. She developed an Interior Decorating Certification program and is an instructor at the School of Continuing Studies at The University of Richmond.